READ MORE...
onyx&honey. released their first self-titled album during quarantine on Christmas Day 2020, which was composed and produced at their home studio in West Chester, PA.  Although Rob and Nikki were the only ones involved in the writing process, the songs were always composed for a full band sound.  In the meantime, the duo took the world by storm together, both as lovers and musical partners, and stepped into the role of Independent Artists playing and promoting original music.
---
NOTABLE PERFORMANCES AT VENUES SUCH AS:  Legendary Dobbs, City Winery Philadelphia, The Fire Philly, 118 North, and World Cafe Live.
---
In addition to being musicians, onyx&honey. pride themselves for their natural ability to forge community through art and music.  You can often find them curating their own brand of unique events, such as their outdoor Music + Art exhibit at The Harmony Hill Ruins in Downingtown, PA, called  "Artists + Earth," and their Summer Music Series in West Chester called "SUNDAY FUNKDAY," which features live music and local vendors in an outdoor setting.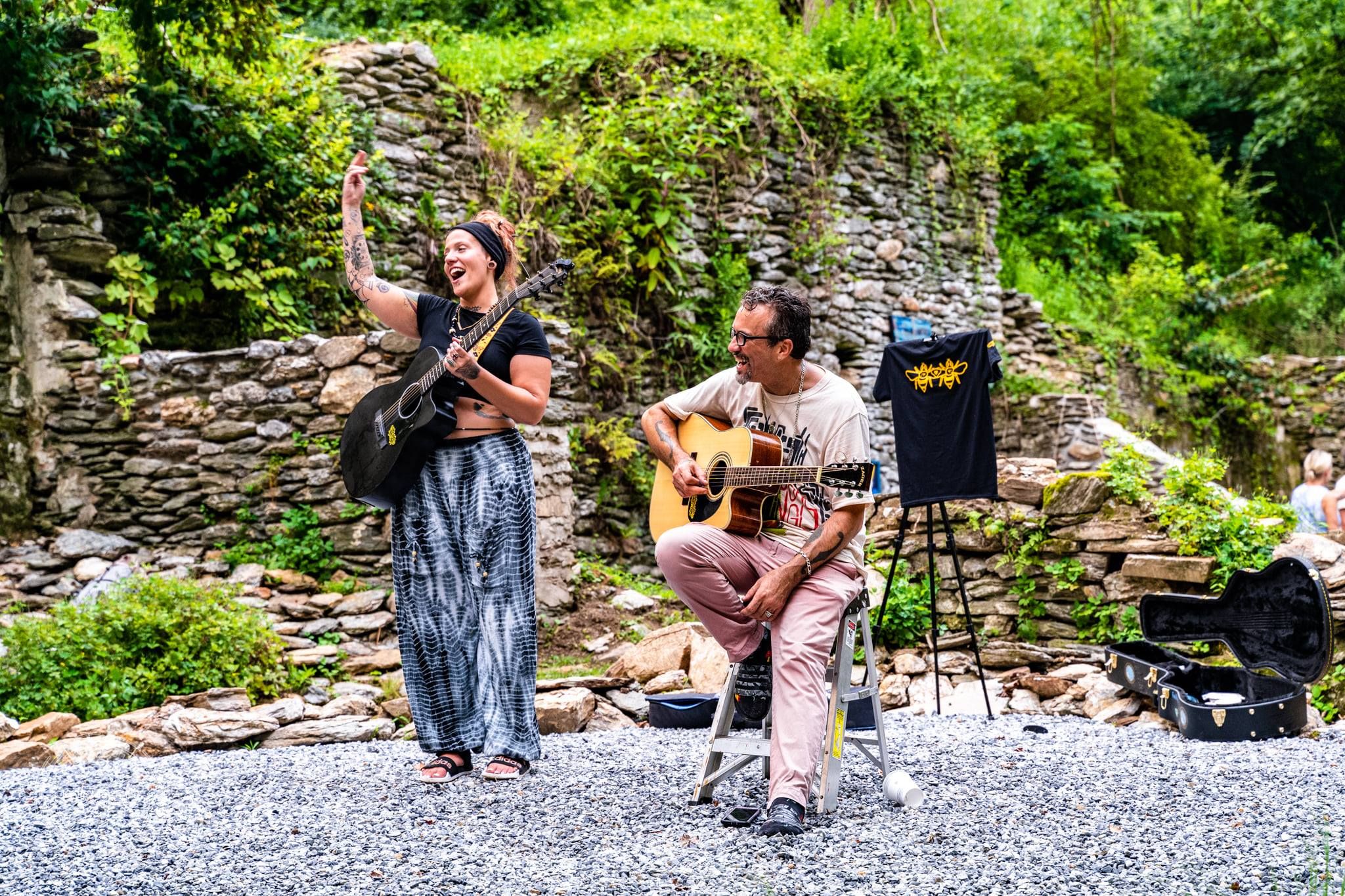 (Kevin Matsanka Photography, "Artists and Earth: A Pop-Up Music + Art Show")
Presently, onyx&honey. performs both as an acoustic duo and also a full band.  They are currently working on material for their second album.
---